Practice Address:
New Medical Center
Unit 1708-1710, 17/F, Mira Place Tower A
132 Nathan Rd., Tsim Sha Tsui, Kowloon
Phone:
2528 0876
Whatsapp:
5623 9550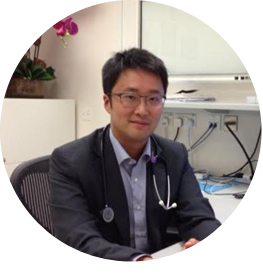 Dr Wong Chung-Tak Dennis
Specialist in General Surgery & Bariatric Surgeon
MBBS (London), MRCS (Ed),
FRACS, FCSHK, FHKAM (Surgery)
Dr Wong Chung-Tak Dennis is currently Consultant Surgeon at St Teresa's Hospital, Hong Kong, with special interest in minimally invasive upper GastroIntestinal (GI) and bariatric surgeries. He has experience in performing laparoscopic adjustable gastric banding, laparoscopic sleeve gastrectomy and laparoscopic adjustable gastric band plication.
Dr Wong graduated from The University of London (Guy's & St. Thomas' Hospital Medical School), United Kingdom, before he returned to Hong Kong to start his surgical training at Pamela Youde Nethersole Eastern Hospital.
Having obtained his surgical fellowships from the Royal Australasian College of Surgeons, the College of Surgeons of Hong Kong and Hong Kong Academy of Medicine, he further developed his specialist interests in upper GI, bariatric and minimally invasive surgery. He received overseas training in bariatric surgery from Taipei Medical University Hospital and Bariatric & Metabolic International Center, E-Da Hospital, Taiwan. He is currently a member of International Federation for the Surgery of Obesity and Metabolic Disorders (IFSO) and founding member of Hong Kong Association for the Study of Obesity (HKASO) – metabolic and bariatric surgery group.
---